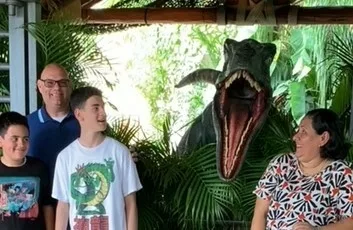 Hello – I am James Biser
I'm the proud Owner, and Managing Member of Roof Right Now Orlando. As a forward-thinking service provider, we operate under the triple bottom line business model, which places as much emphasis on the people we serve and the planet around us, as we do on profit.
Our vision is to be the most competitively priced superior quality residential roofing company in central Florida.
Our mission is to provide complete transparency while giving homeowners roofing solutions that save money while meeting all of their individual needs.
One of our key beliefs is that every client should be aware of exactly what they are getting and how much each step of the process costs. We pride ourselves in showing you exactly how much permits, material, equipment, labor, supervision, and quality control cost – and we always want to hear your opinion and suggestions.
We achieve our goals through transparency during our introductory meeting, which includes debunking myths about the industry and insures you are not oversold products and services you do not need.